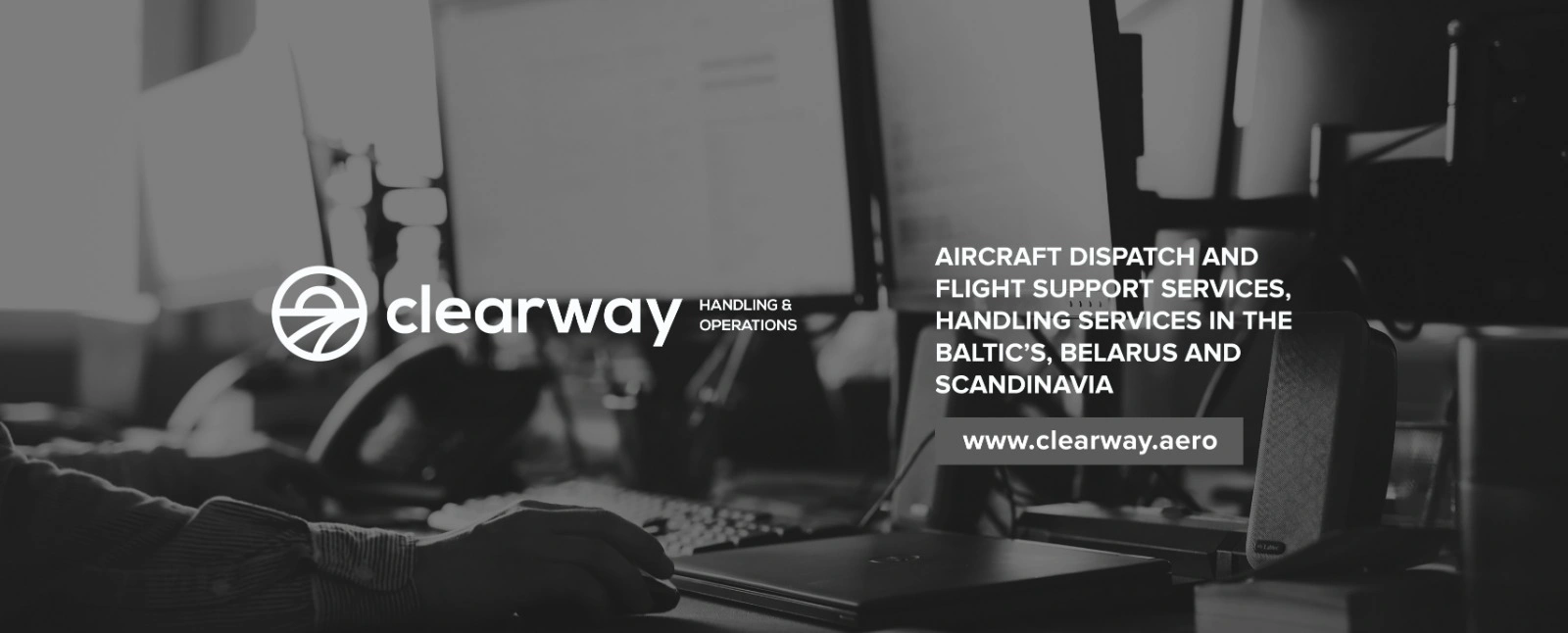 ClearWay Handling & Operations

flight support
fuel supplier
ClearWay Handling & Operations is a full-service flight support company that delivers unparalleled support to business jet operators 24 hours a day. The ClearWay team is comprised of highly skilled industry professionals with vast knowledge and expertise in business aviation. We have a broad network of handling agents located throughout the Baltic States, Scandinavian countries, Eastern Europe and Belarus. This allows us to ensure safe, punctual and cost-effective operations, guaranteeing that your flight is truly a luxury experience for your clients.
OUR SERVICES:
• Aircraft Dispatch,
• Ground Handling,
• Aviation Fuel,
• Flight planning,
• Permits,
• Dispatcher Training and OCC Development,
• Travel services.
headquarters
22 Ziemelu Str., Business Aviation Center Riga Airport, LV-1053
principal operating regions