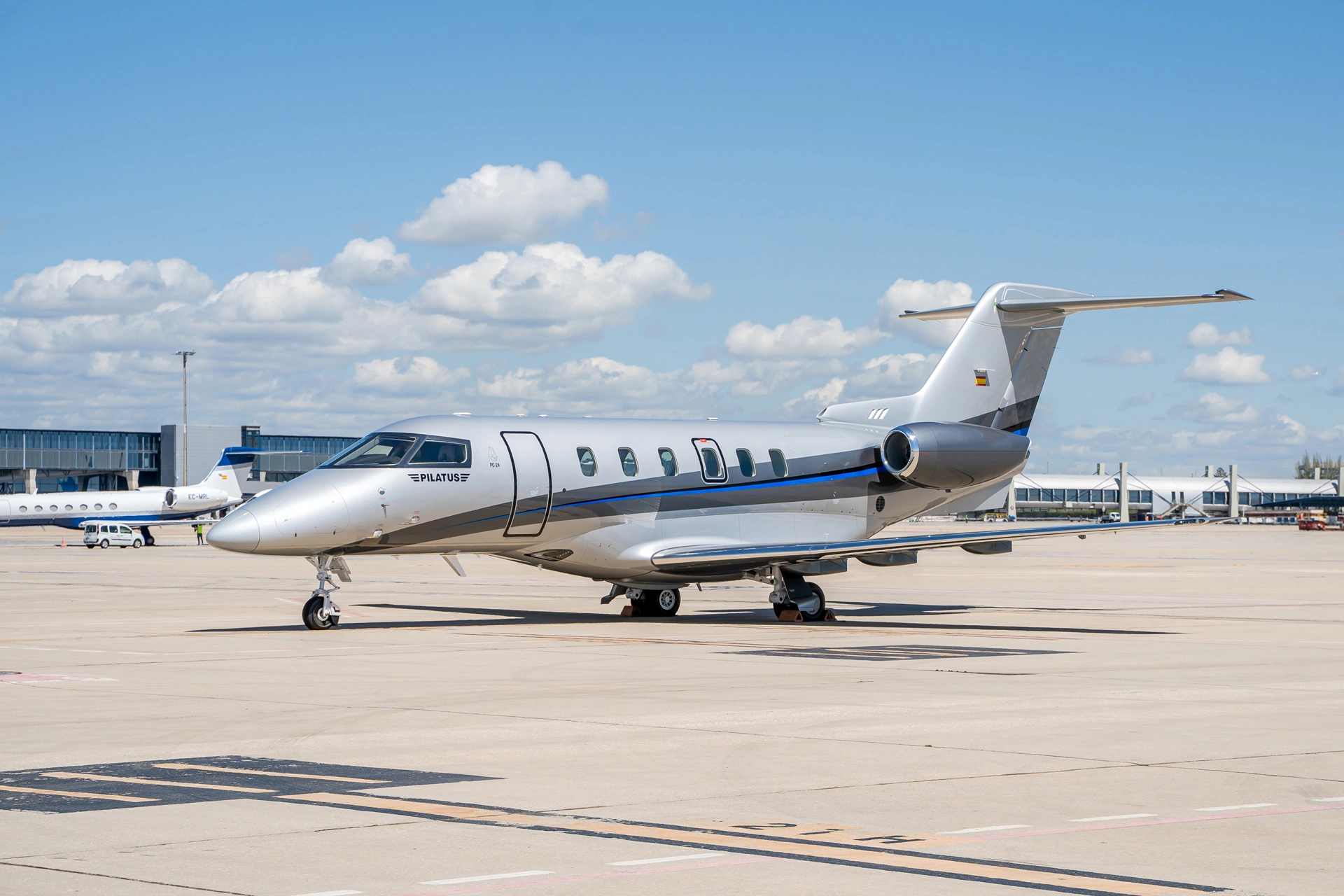 | | |
| --- | --- |
| Cabin height | 1.55 m |
| Cabin width | 1.69 m |
| Cabin length | 7.01 m |
| Luggage volume | 2.50 m&sup3 |
The Pilatus PC-24 operated by Gestair is a versatile business jet that offers exceptional performance and comfort. With a range of up to 3,700 km, it can fly non-stop from Madrid to Moscow or from London to Athens. The aircraft features a spacious cabin that can accommodate up to 10 passengers, equipped with modern amenities such as a full galley, entertainment system, and Wi-Fi. The PC-24 is known for its short takeoff and landing capabilities, allowing it to access smaller runways and airports. This makes it a popular option among executives, entrepreneurs, and private individuals who need to reach remote or challenging destinations. With Gestair, passengers can enjoy a seamless private jet experience aboard the PC-24. From the moment they step onboard, they can relax and enjoy the journey, knowing that every detail has been taken care of to ensure their comfort and safety.